Preserving Memories (How to Make and Instagram Collage)
I've always loved to take pictures and the way that we are able to capture the moment has come a long way. I think of my first camera that I got in middle school. Since the film had to be developed, I never knew how the pictures would turn out until I got them back and had already paid for them. Then I went to college and got my first digital camera. It was 3.1 megapixels and by today's standards did NOT take great photos. I had a little better point and shoot when I got my first son, but it still wasn't great. I invested in my first DSLR camera 2 years ago and the rest is history. I also love how smart phones allow us to capture and preserve memories. My phone right now has an 8 megapixel camera and I'm surprised at what great pictures it takes. When it comes to preserving your memories and pictures, an Instagram collage is a great way to do that.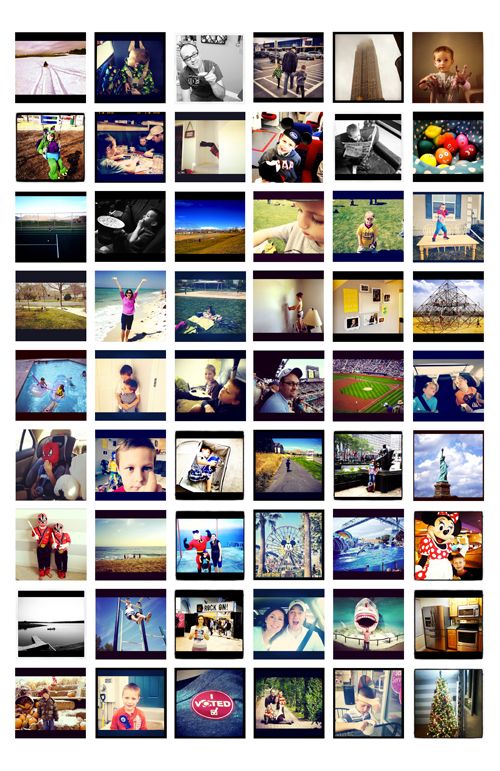 I first discovered Instagram about a year ago. I was hooked. I loved the simplicity of the app, the fun filters and being able to capture the moment in an instant. After looking at all of my instagram pictures over the past year, I decided that I wanted to display them in our home. They captured things like our Disney vacation, summer fun, silly days at home, the first day of school and more. I began looking around and realized it was $25-35 to print an instagram collage through a service. I decided I could figure it out and created a pretty fun collage using Photoshop Elements.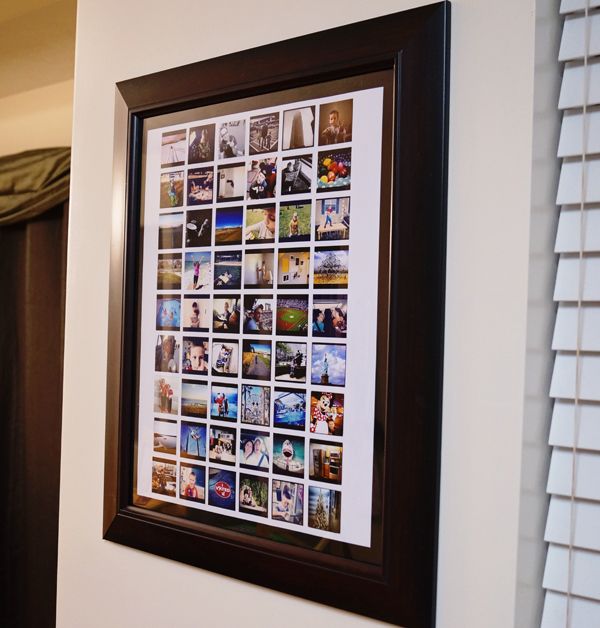 If you don't have photoshop elements, you can download a 30 day trial or watch for it on sale. I bought a copy of Photoshop Elements for $50 on a sale. I've used it for a few years and its been worth every penny. Below I've created a step by step tutorial on how you can create your very own Instagram collage. This is a great idea for the new year to display all of those fun memories.
The entire project cost me $20 with the frame included and it took me about 20 minutes to screen shot my photos, resize them and put them into a collage.
There are lots of other ways to preserve and save your memories. Print your pictures on a regular basis, convert vhs tapes to DVD's using a service like YesVideo, and always have your camera or phone with you to capture the moment!
I am a YesVideo ambassador, this post is part of a compensated campaign. All opinions remain 100% my own.