Goals for our Memories
One of my goals for this upcoming year is to get our pictures and home videos organized. The task seems daunting when hubby and I have been married for 8 1/2 years and have two kids. I do know that the longer I wait, the longer it's going to take to get it all done.  Just today, I was going through videos, and here was a cute one that I found.  It was 5 years ago, right after our second son was born.
Here are some goals I have for pictures/memories this year:
Convert Mini DV and VHS tapes to DVD
Organize photos
Create photo and brag books to have around the house
Update our family pictures and family wall.
I made photo books for the first few years of each of my boy's life. They turned out adorable, but my 7 year old asks where the other ones are. He wants to know what he looked like at 2,3 and so on. I want to make photo books for each year of their life, but I know I need to pace myself. I'm going to try to make 1 photo book once every 2 months, that will definitely give me a good start.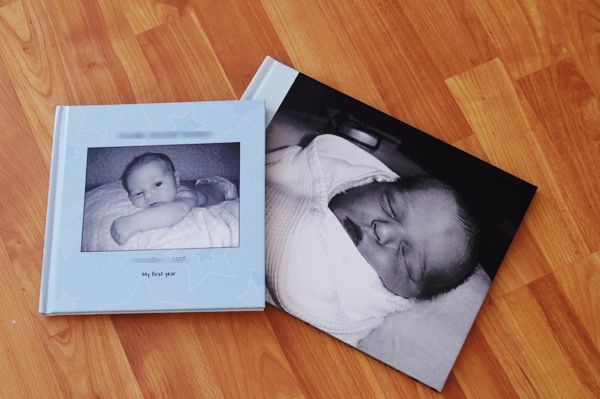 I also mentioned that I wanted to convert our Mini DV and VHS tapes to DVD. There are a lot of family memories that we aren't able to watch because they aren't on DVD. We recently took our videos of Chandler being born into Costco to get them converted to DVD through the YesVideo service. They should be back in just over a week and I am SO excited! If you haven't heard of or tried YesVideo, it's a great way to get your memories and videos converted to a format that is easy for the whole family to watch. It costs $17.99 for up to 2 hours of video and you can choose the theme and amount of copies. Each DVD order also includes a private account with online viewing which I think is awesome. That way it's easy to share your memories online. The YesVideo service is available online, and through select retailers such as Walmart, Costco, Sam's Club and CVS.
To celebrate and encourage preserving and organizing your memo, I have a $65 gift certificate to use YesVideo online. All you have to do is use the Rafflecopter form below to enter!
I am a YesVideo ambassador, this post is part of a compensated campaign. All opinions remain 100% my own.